Live Insights
Live insights are essentially dynamic, interactive, real-time reports. You can turn them on at any time by clicking the

button in the bottom left of the main canvas.
Live insights let you to view any data you want for each facing or facing group in your currently opened project, as well as aggregates calculated across all facings in your display. As you make changes, the live insights data changes too, allowing for reactive planogram creation.
For example, Live Insights could be configured to keep track of your display's total cost and profitability, showing how adding or removing facings in your planogram would effect the final result, all without having to pause to create a static report.
Observe the following 4' rack, which has two shelves and multiple products across them. Then, see the corresponding Live Insights for it.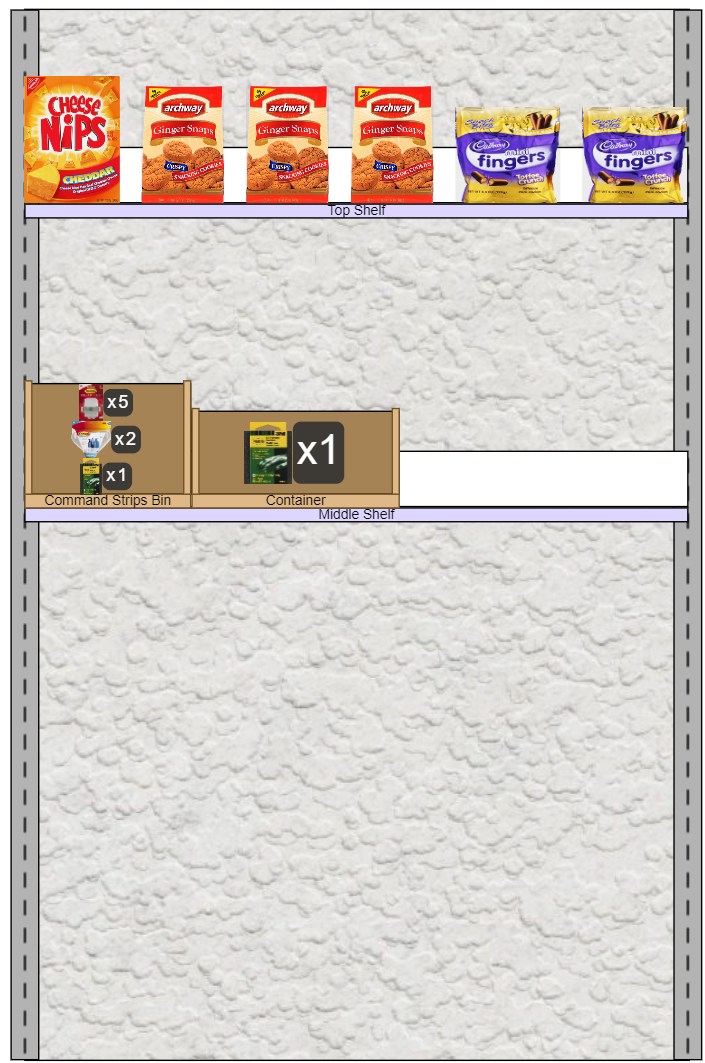 Live Insights generated from the Report Property Set selected in the left panel of the Live Insights interface. Click to enlarge.
Now, see the same 4' rack, with some facings added and repositioned. The Live Insights have changed automatically.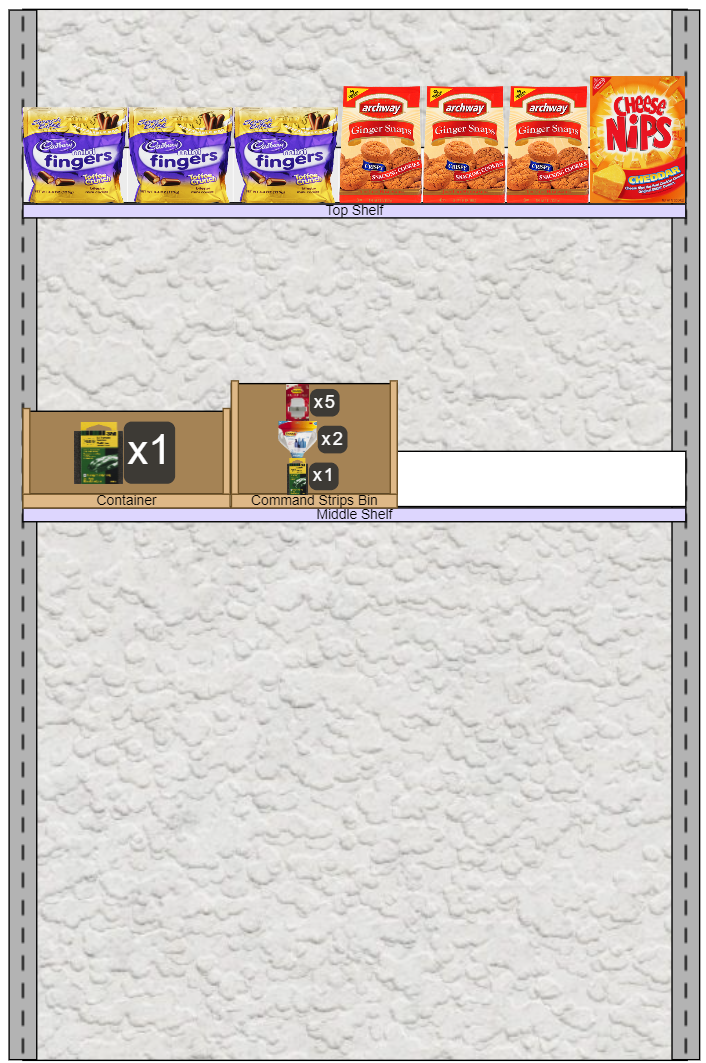 Live Insights after changes from the above report
Interacting with Insights
Clicking a header in the Live Insights table will sort the entire table by that data, in ascending order. Clicking it again will sort the table by that data, descending.
If you click on any row in the table, you will be brought to that facing or facing group in the planogram, and that element will be highlighted so you may easily find and work with it.
View the below video to see Live Insights in action, from choosing a Report Property Set, to interacting with the table.