Tables
Tables are useful for organizing products arranged on a flat surface. They can be viewed from a front-facing perspective or a top-down one, to help faciliate arrangements accounting for product placement depth.
Tables can be added to your planogram in one of three ways.
Right click the canvas and select Table from the Add submenu
Click the Table option from the Insert menu
Drag a table from the Fixtures Catalog out onto the canvas
When a new table is made, the following menu appears with options to customize its behavior and appearance. You may always access this menu again by double-clicking the table, or by right clicking and choosing the Properties option.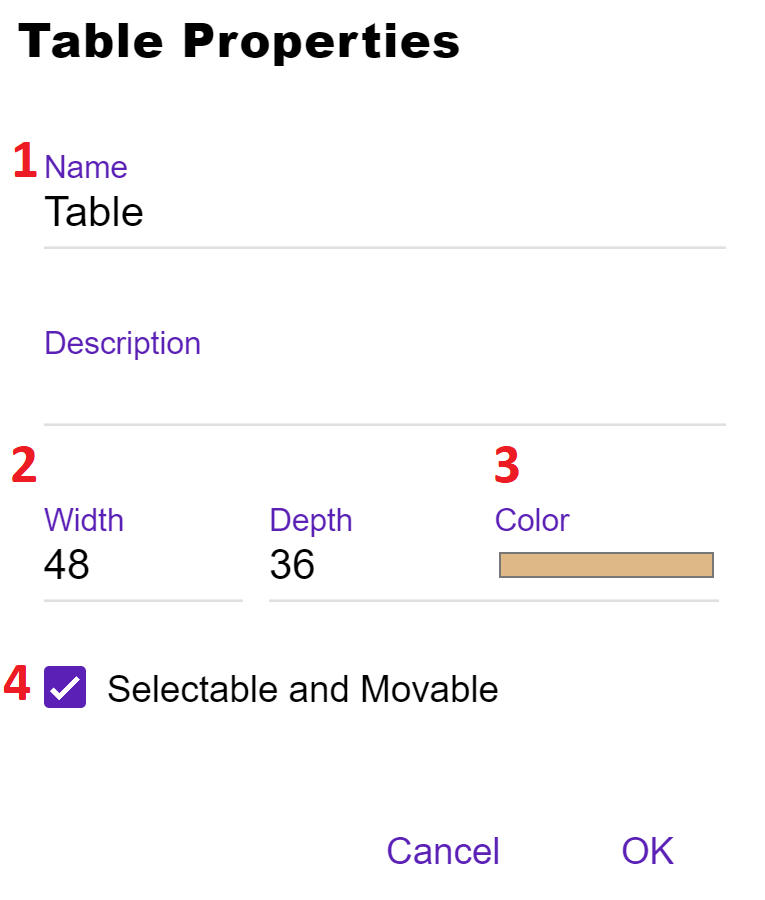 Name: Table name. This is how a product's FixtureName will be reported.
Dimensions: Table dimensions. These are in inches or centimeters by default. However, you may type things like 4' or 10m, and GoPlanogram will calculate the correct number of inches / cm.
Color: Determines the color of this table.
Selectable and Movable: Determines if the table may be moved / selected. Useful when you want to lock your fixture down as you arrange products on it.
You can always change the view of your table by right clicking it, then selecting either Show Top View or Show Front View.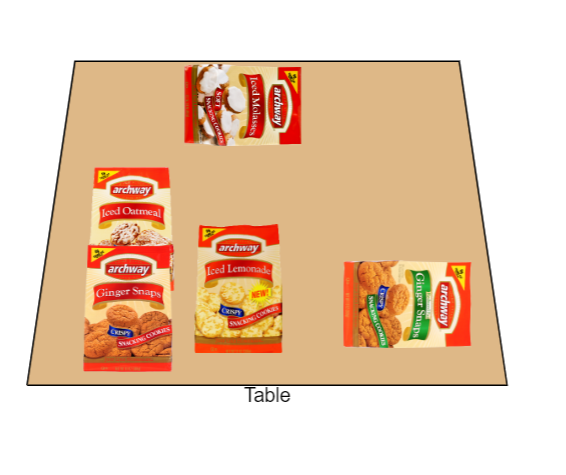 Table Front View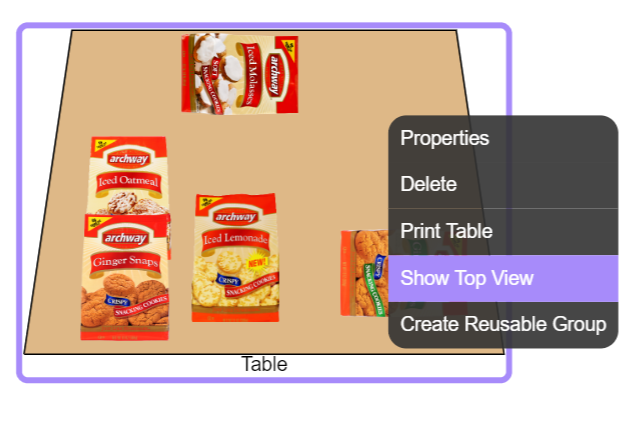 Table Context Menu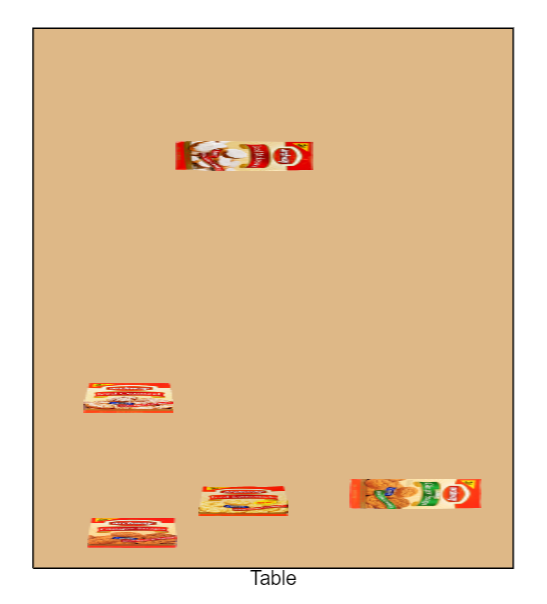 Table Top View